Post by Rebecca Saint on Nov 17, 2015 6:07:29 GMT -6
WRESTLER NAME
Rebecca Saint
RING NAME
Rebecca Saint
PIC BASE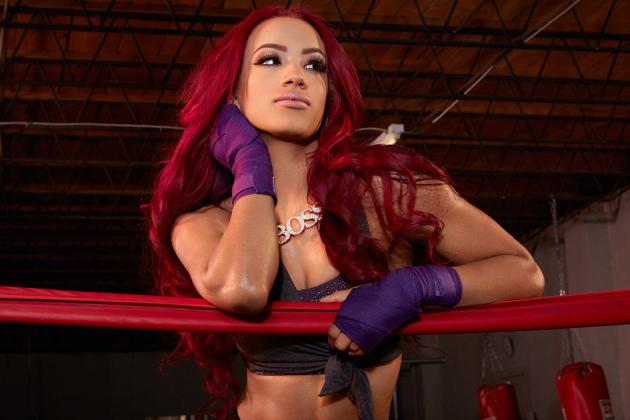 Sasha Banks
HEIGHT
5'8''
WEIGHT
135 lbs
D.O.B
May 18, 1991
BILLED FROM
Saint City
ALIGNMENT
Heel
MANAGER
Mimi Mai Saint
(Base: Rowan Blanchard)
AFFILIATIONS
Mimi Mai Saint (Manager/Adopted Daughter)
Tyron Bickerton (Boyfriend/Tag Team Member)
K.I.S.S. (Kids In Saint's Service: young kids and teens she has brainwashed to join her in a better life in Saint City).
PAST AFFILIATIONS
Thaddeus Blaine van der Rohe III (Former Manager)
Kelsey Spencer (Former Partner/Apprentice)
PERSONALITY
A delusional sociopath who believes she is some sort of holy entity. She is forceful and manipulative, as seen when she convinced Kelsey Spencer to join her against her wishes. Now, she uses these skills to recruit misguided teenagers and young children into her society: a cult situated on an island named Saint City. Now that Kelsey has betrayed Rebecca she has found a new apostle in the likes of Mimi Mai who worships the ground she walks upon.
Rebecca has been dating Tyron Bickerton since 2008, and the two have recently formed a team -- the Saint City Affinity. Due to this relationship, he will sometimes accompany her to ringside for her matches and vice versa. Saint and Bickerton adopted Mimi as their daughter officially in May 2016.

CURRENT ACCOLADESSaint City Championship

An unsanctioned championship created by her children, and presented to her in Saint City by Mimi.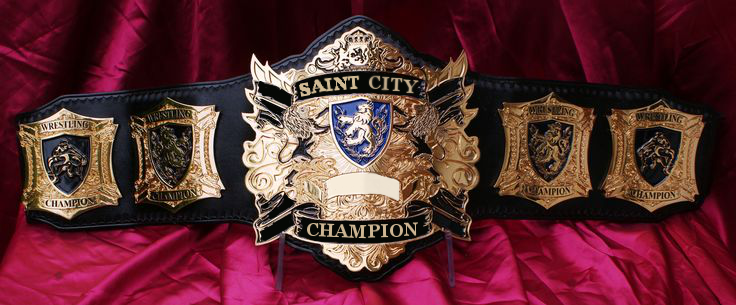 ENTRANCE THEME
"Hello Bitches" by CL
ENTRANCE DESCRIPTION
She comes out at the top of the ramp as her theme begins playing, leading her "child", Mimi Mai. She poses on the top of the stage as the crowd boos, with Mimi Mai being one of the very few people in the arena cheering for her. She strides to the ring with swag, sometimes looking around the crowd for any would-be members of the Saint City Society.
She climbs into the ring, posing once again as Mimi stands by her side, worshiping her.
WRESTLING STYLE
Technical, Dirty
STRENGTHSManipulation -
Rebecca is able to control those around her. She can use this to her psychological advantage in a match.
Endurance -
Rebecca is in peak physical condition, and can wrestle for lengthy periods of time.
Methodical -
Rebecca has a proven effective way to systematically pick her opponents apart.
WEAKNESSESArrogance -
Rebecca is often overconfident in a match, especially when facing opponents she sees as lesser than her. This could cost her at a crucial turning point.
Concussions -
Rebecca suffered a serious concussion years ago, which can come back to cause problems.
Methodical -
One of her strengths is also one of her weaknesses. Rebecca has a hard time adjusting when a match doesn't go according to plan.
BASIC MOVES
Abdominal stretch
Big boot
DDT
Dropkick
Flapjack
High knee
Mounted punches
Multiple kick variations (Corner, roundhouse, spinning heel)
Sleeper hold
Standing moonsault
SIGNATURE MOVES
Ankle Lock
Chop Block
Single Leg Boston Crab
FINISHING MOVES
Saint's Row (Figure Four Sharpshooter)
Exorcism (Modified Gogoplata) - rarely used
WEAPONS
Whatever's handy
PAST ACCOLADES
DUW Women's Championship
(x2)
FBW Star Championship (x1)
FBW Unified Star Championship (x1)
FBW Women's Championship (x1)
NOTABLE FEUDS
Feud with Nikki Sanchez in FBW
Feud with Velvet Rose Hudson in FBW
Feud with Sophie Ryan and Jerri Brekke in DUW
Feud with Kelsey Spencer in DUW and VoW
NOTABLE MATCHES
Rebecca Saint vs Velvet Rose Hudson for the FBW Star Championship
Rebecca Saint vs Kelsey Spencer in an Iron Maiden Match for the DUW Women's Championship
BIOGRAPHY
E-Wrestling Wiki